Oeler Industries, Inc. Specializes In Acoustics ...
It's All We Do!
Consider what your environment sounds like … or doesn't sound like.
Whether your workspace is a corporate office or a heavy industrial facility, excessive noise can be distracting and dangerous. At Oeler Industries, Inc., we understand that a comfortable acoustic environment contributes greatly to productivity and safety. We also understand the challenges of achieving those objectives. With an appreciation for aesthetically pleasing designs and detail, we will customize a solution for you.
The Abc's of acoustics
To solve a particular noise issue, it is important to first know the basics of how sound works. There are three ways to control sound, Absorption, Blocking, (sometimes referred to as "soundproofing"), and Coverage.
Novawall Stretch Wall System Installation at PSU Berg Auditorium
Matt Oeler of Oeler Industries, Inc. demonstrates the durability of The Novawall Stretch Wall Fabric System.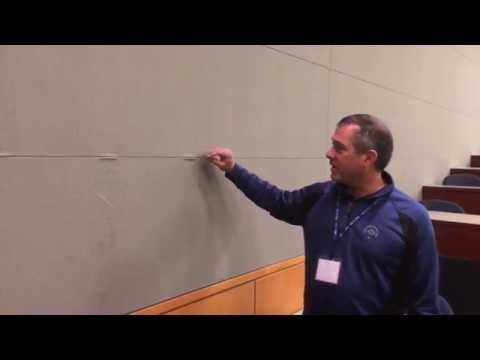 Industrial Noise Control
Dan O'Brien of the Industrial division of Sound Seal in Agawam, MA explains the different Industrial products offered by Sound Seal.

More Videos